YUM
CHOCOLATE BUTTERMILK CAKE….
I lovvvve to bake. I mean love. My Kitchen Aid mixer gets a workout several times a week.(hint, hint, I REALLY need the 6 quart with the glass bowl now…..in case my fairy godmother is listening….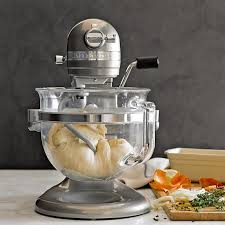 SO to introduce you to my YUM page, I thought I would share one of my fave recipes. We always asked mom for it on our birthdays, and we ALWAYS called it Chocolate Buttermilk Cake. It wasn't until years later, that I realized it is actually a Texas Sheet Cake! It is the perfect combination of cake and brownie, fluffy but just dense enough with an AH MAY ZING glaze that is perfect, not too sweet like your typical frosting. And with vanilla ice cream?? PERFECTO….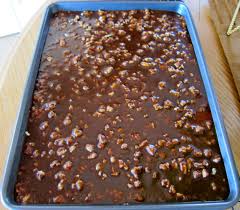 Enjoy!
CHOCOLATE BUTTERMILK CAKE
Preheat oven to 400°.
In a saucepan over med/high heat, bring the following to a boil:
1 stick unsalted butter
1 cup water
1/2 cup vegetable oil
4 TBSP unsweetened cocoa powder
Set aside to cool to lukewarm. Meanwhile, in a large bowl, place
2 cups flour
2 cups white sugar
Add to flour mixture:
1 tsp. baking soda
2 cups buttermilk
1 tsp cinnamon
1 tsp salt
1 tsp vanilla extract
2 eggs, beaten
Blend all ingredients together, then blend in cooled chocolate mixture.
Pour batter into a greased rimmed sheet pan. Bake for 20 minutes, or until toothpick inserted in center comes out clean.
Glaze:
In a small saucepan, combine:
1 stick unsalted butter
4 TBSP unsweetened cocoa powder
6 TBSP milk
Bring to a boil, then slowly add 1 lb powdered sugar and mix with a whisk until  there are very few lumps. Add 1 tsp vanilla, and 1 cup chopped pecans or walnuts(optional). Pour over hot cake. Cool and serve.