It's finally warming up outside, and all I wanna do is be here…….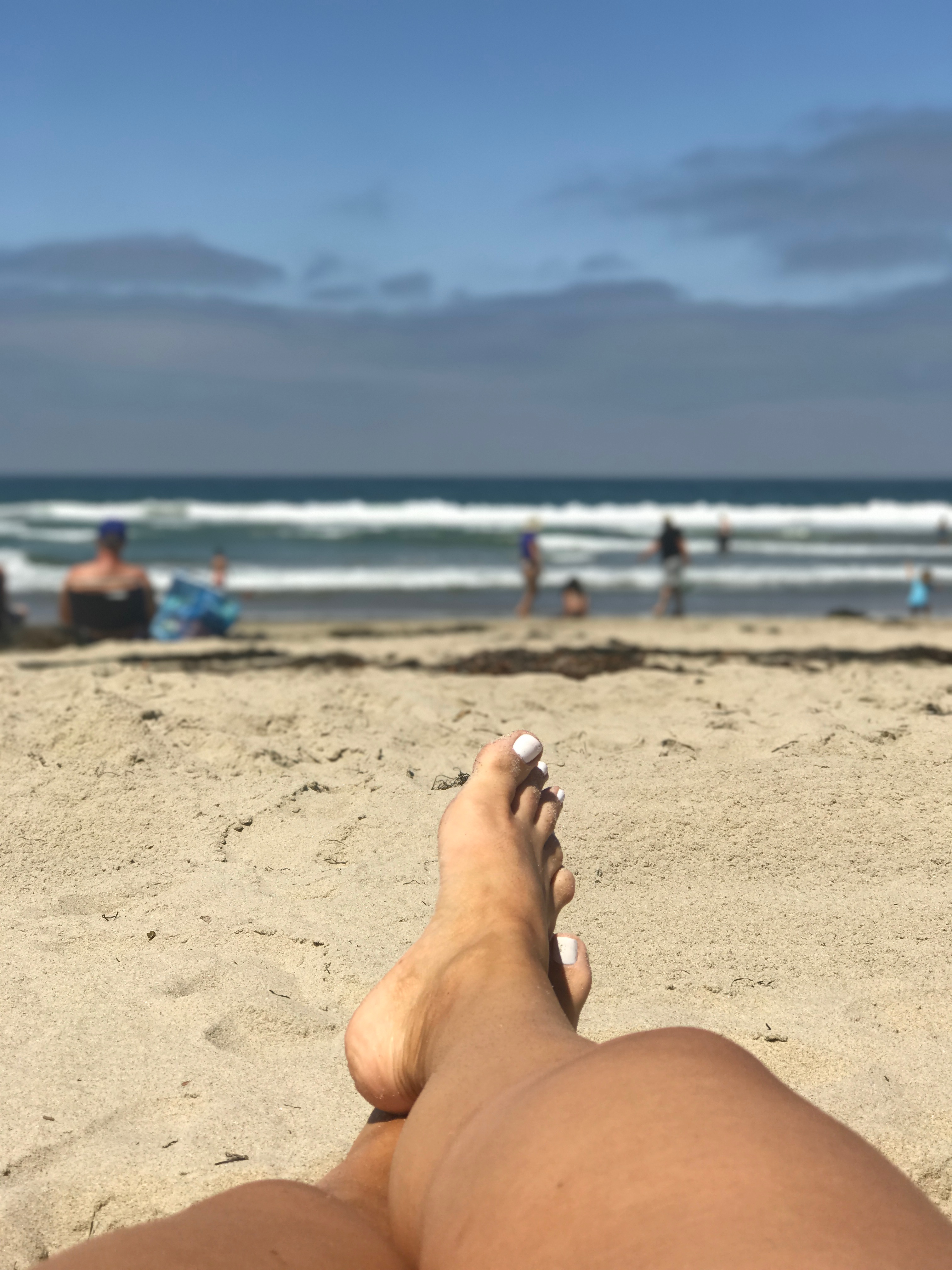 But thattttt's not happening right now, so I figure at least I can dress for it, right? SO I put together for you all the 5 things I'm Jonesin' on to help me with this SPRING FEVAH!!!!
American Eagle Off the Shoulder Embroidered Tee Shirt-$34.95. Is this too cute, or what? Love this with some jeans or cutoffs. I think I'd even love this over a swimsuit!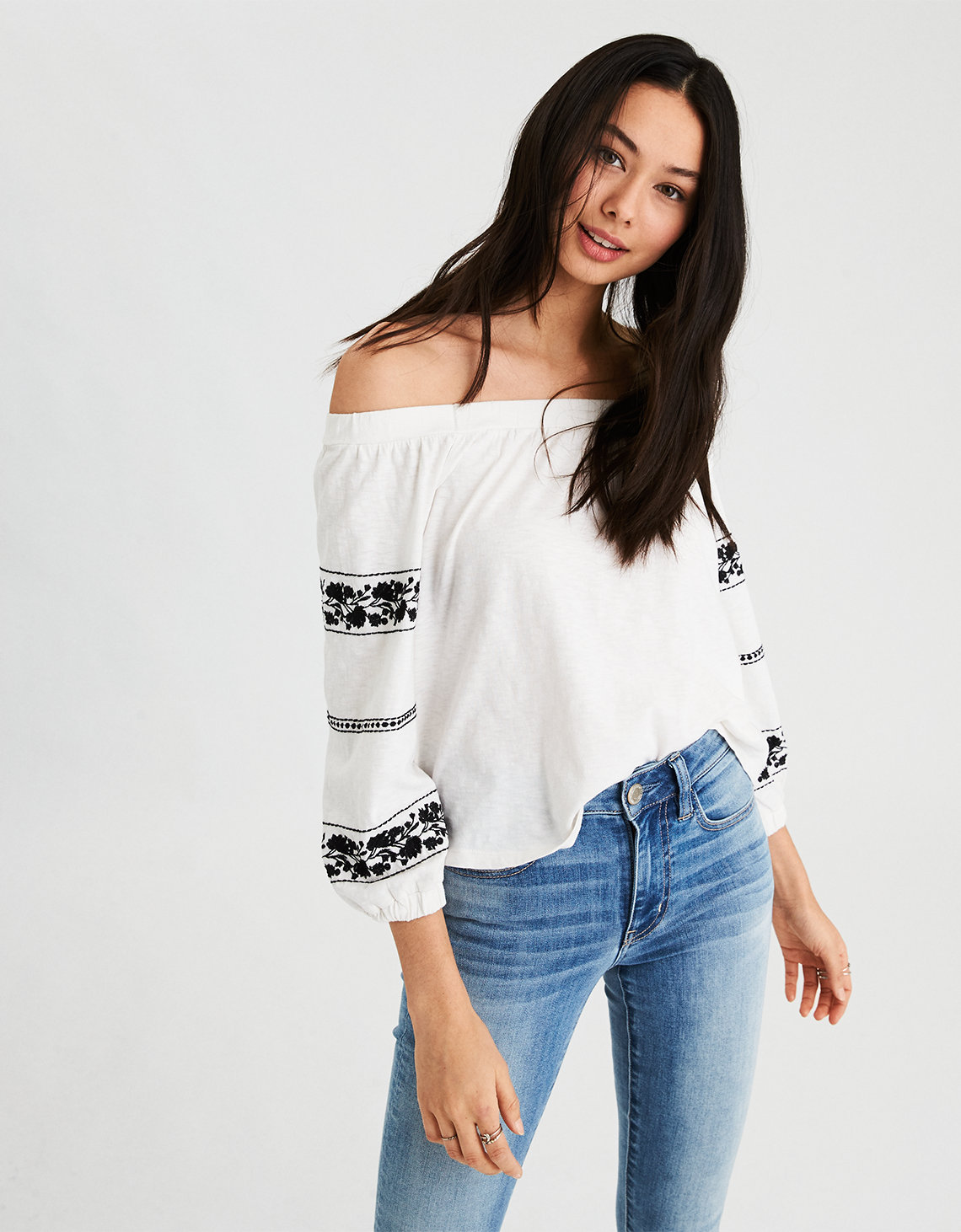 2. Glamorous Chambray Stripe Ankle Tie Platform Espadrille-ASOS. $54.00. To me, nothing says warm weather like a good espadrille. Time to get that pedi, girls! This adorable striped espadrille could be worn with a maxi, butoffs, overalls, you name it!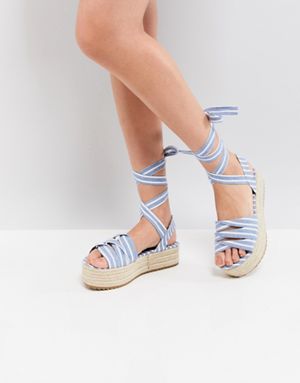 3. Gingham Tie-Waist Off the Shoulder Top-Express. $49.90. This top just says Bridget Bardot to me. Perfect for a date night out on the patio with your sweetie and a glass of Sangria.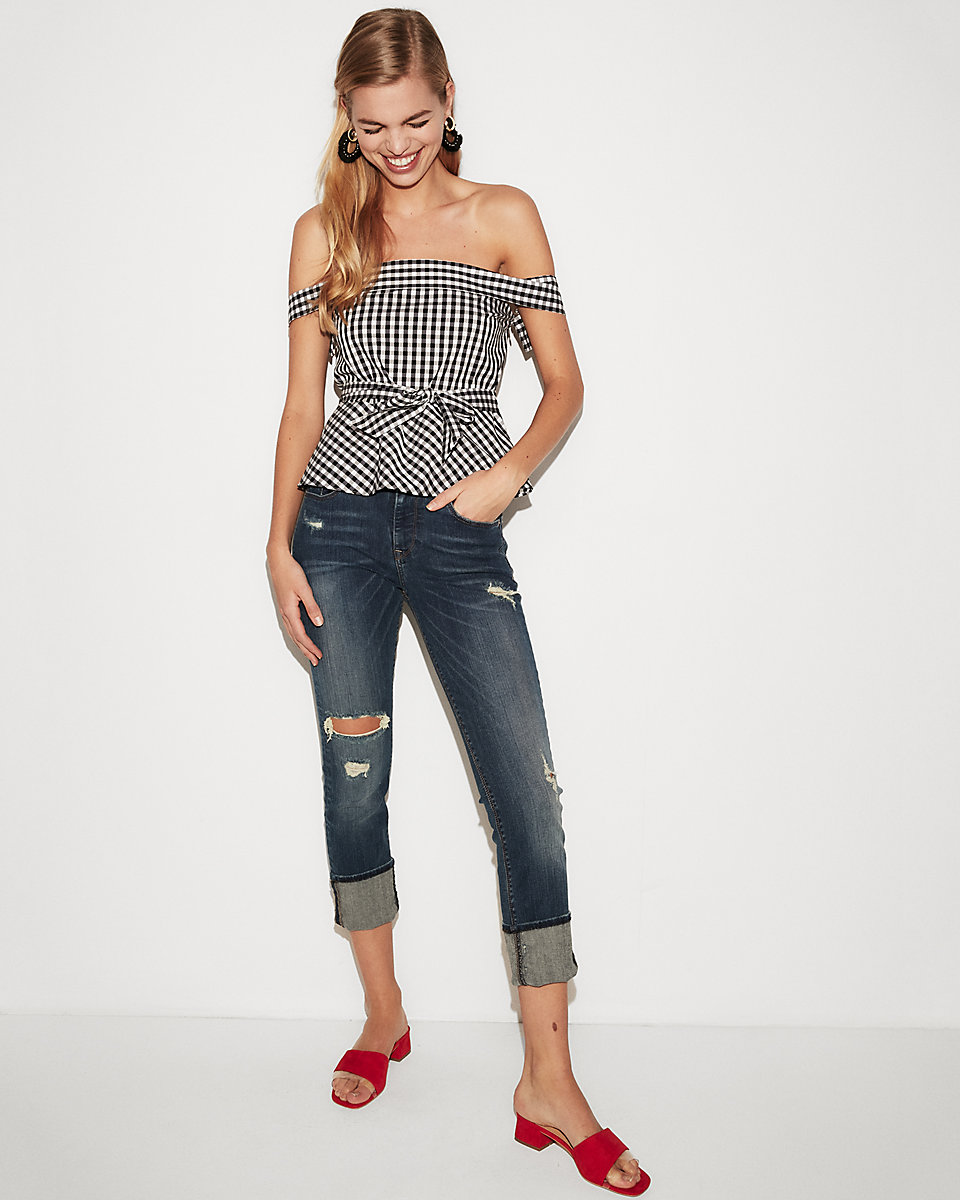 4. Pretty Little Thing Bandeau Swimsuit-ASOS. $24.00. THIS. SWIMSUIT. OMG. So simple, yet it is total perfection! I can not only see myself in this at the pool, but I want to wear it as a bodysuit with a skirt, cutoffs, or overalls! And I can't resist a good red piece. And that price??????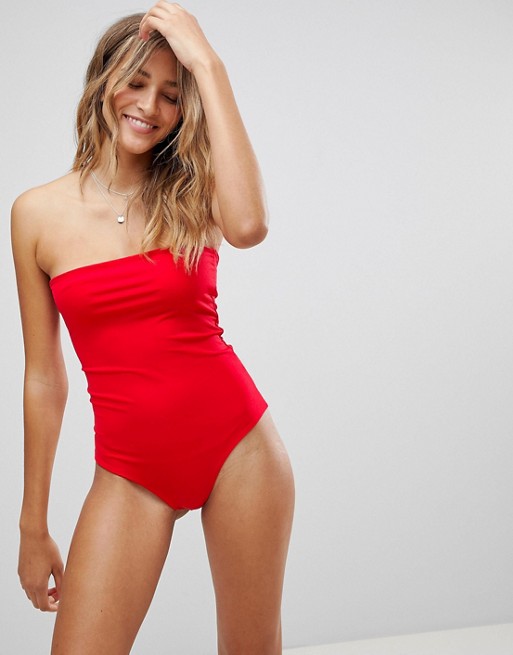 5. Strappy Heel With Raffia Bow-J. Crew. $228.00. THESE. OMG. These are the kid of shoes that take center stage. All you need is a white  tank and jeans and you have an OUTFIT. Shoes like this make me feel instantly happier once I put them on. The colors! The raffia! Yay!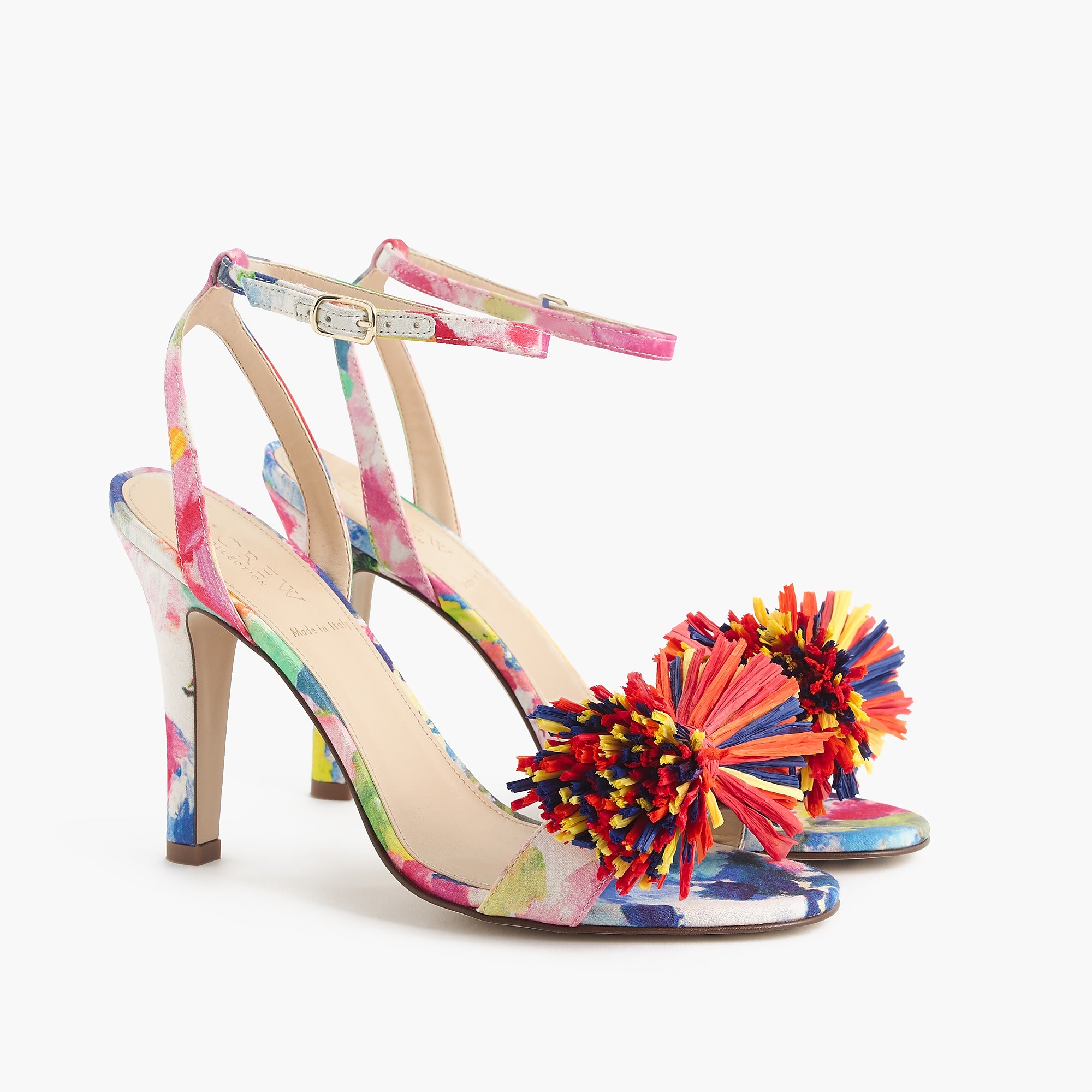 So I hope this helps some of your Spring Fever symptoms as it did mine! (especially my poor friends stuck in that "springtime" blizzard back East!). Happy Shopping!