I don't know about you, but sometimes I just like to fantasy shop. Just go online, pick out something totally fabulous and put it in my cart as if money were no object.  Only after I've had my fun, do I then close the window….alas, it was not to be…..
In my fantasy shopping recently,  I decided to share seven unbelievably fabulous items that I would love Santa to bring me this year (are you listening Santa??? I have been sooooooo good this year!)
1. David Yurman Cable Wrap Ring with Onyx and Diamonds. When I think of dream gifts, David Yurman ALWAYS comes to mind. His designs are stunning, unique, and hard to miss. He just recently debuted his new Cable Wrap collection, and I had my eye on a few pieces…. This onyx ring is at the top of my list!
2. Louis Vuitton Tuileries Monogram Tote. Louis bags NEVER go out of style, and going into Louis Vuitton and trying on bags never gets old either, ask any woman! Although the Neverfull has become the go-to tote, I think this new tote might be my new fave.  Santa, please put this Tuileries tote under my tree this year!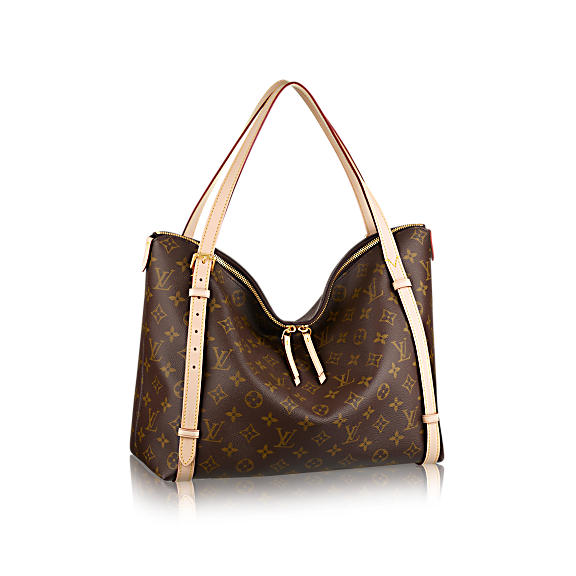 3. Sophia Webster for J. Crew Amma Pumps. I recently discovered shoe designer Sophia Webster, who hails from the U.K. Her shoes are more like works of art than footwear. She also has a collection exclusively for J. Crew, and to me, these designs seem more wearable. I had a hard time deciding which pair to feature, but these Amma Pumps are the perfect metallic gladiator style heel with just a touch of 40's glam. Ahh……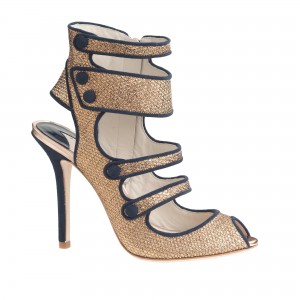 4. Stuart Weitzman 5050 Over the Knee Boot. A girl's perfect Christmas list can't be complete without the perfect boot. This Stuart Weitzman over-the-knee boot is the epitome of the perfect go to boot for winter. And the quality of his shoes means you can use them year after year. And I don't care if I am only 5'1, I am going to rock over-the-knee boots whether you like it or not!
See, here is Olivia Palermo wearing them. Told you they were THE boot to have…..
5. Saeco Gran Baristo Espresso Machine. I have owned a Saeco espresson machine for years, and I awaken every morning with the joyous feeling that I will soon have an amazing cup of coffee because of it. This Gran Baristo takes it to the next level of quality and would look unbelievable in any kitchen, right???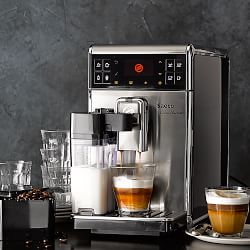 6. Kitchen Aid Professional Series 6500 Design Series. I LOVE my KitchenAid mixer. I mean LOVE. I have had it for almost 20 years, and it works as well as the day I bought it. I use it AT LEAST twice a week and have for years. A little naughty part of me wishes it would break so I could upgrade to this 6500. It has a 6 quart glass bowl, which would hold dough for 13 DOZEN COOKIES. Yes I said 13. And SOOOO beautiful!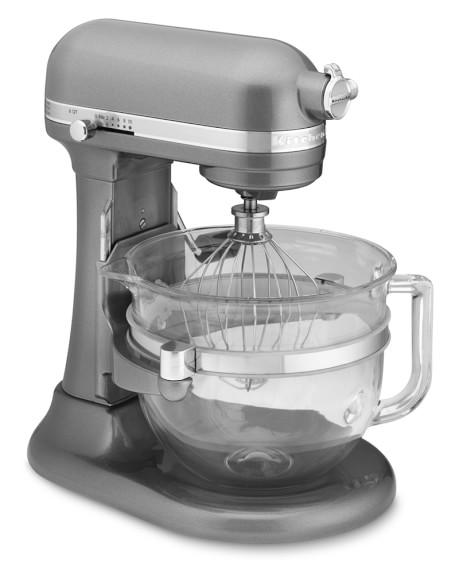 7. Restoration Hardware Belgian Trestle Weathered Teak Outdoor Dining Table.  Restoration Hardware is ALWAYS a great place to fantasy shop. Their catalogs are literally porn for women. This table is what my patio NEEDS. I can just imagine all of the fabulous dinner parties we could have at this table, and so what if it's $6,000, I can dream, can't I?????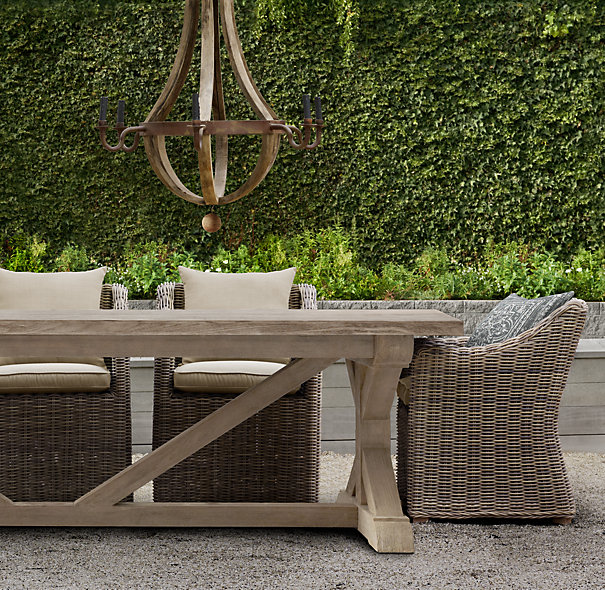 I love dreaming of all this fabulousness, as I hope you have enjoyed dreaming with me. I am off to go bake cookies with my little guy and gal, and listen to some cheesy Christmas music, which, let's be honest, is really what it's all about anyway :). Happy Holidays!